 Cognitive Automation
Lower your customer care cost by automating repetitive processes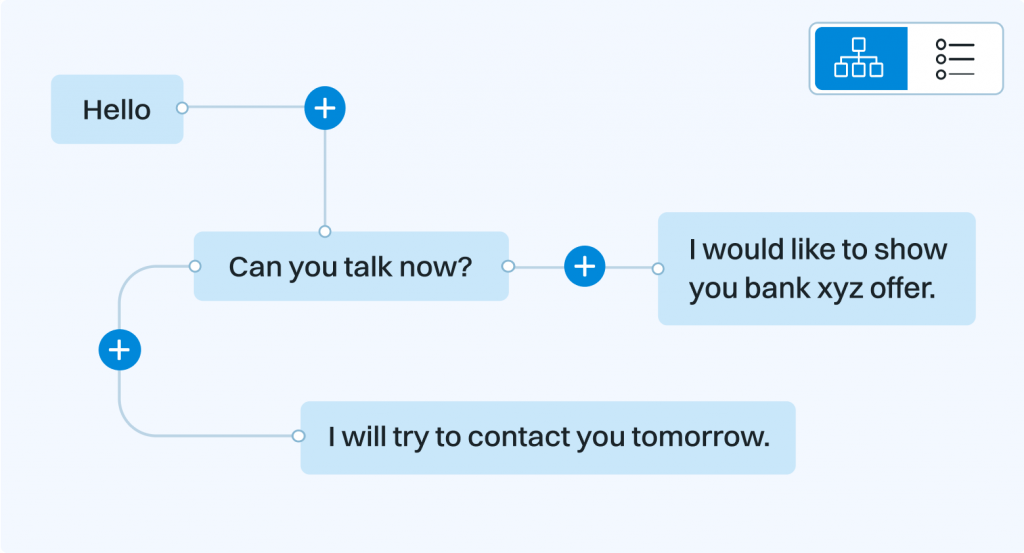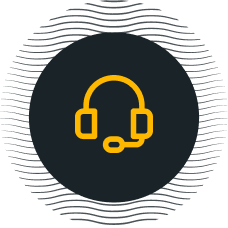 Automated call center and customer service.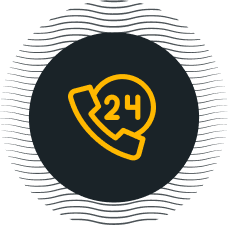 The service is available 24/7, all year round.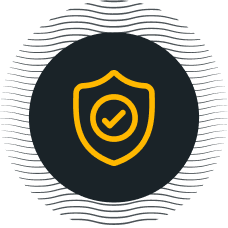 Lower your customer care cost by automating the process.
Build a bot by providing examples. Discover bots created automatically…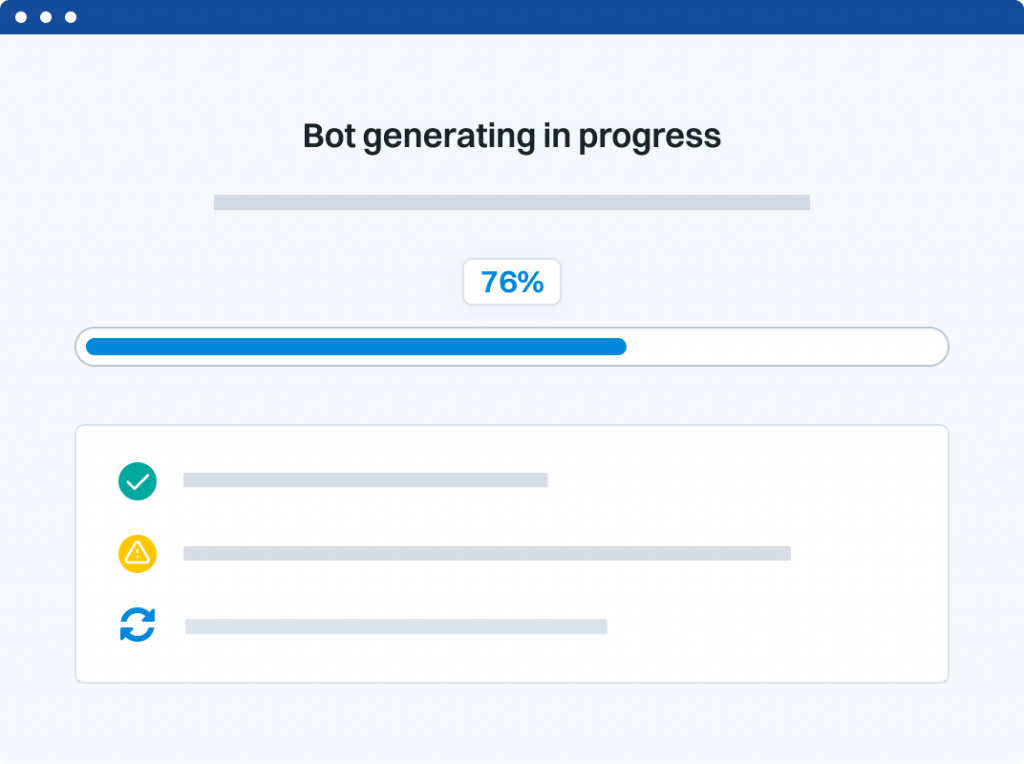 We automate developing bots. With our help, you can drive your bot design automatically from the data! We have designed a process in which you can recover the structure of conversations in your company. Then, you can review, test (also automatically), and implement it.

Because it is based on the data, there is no guessing in terms of how your customers behave and what they say. Of course, you can also build or fine-tune a bot manually (if you don't have previous conversation examples).
Discover all the capabilities of our intelligent assistants

24/7 service requests
Enable your customers to ask questions and order services 24/7.

Scheduling appointments
Our assistants can fully automate scheduling appointments and meetings.

FAQ
Enable answering frequently asked questions based on a company's knowledge base.

Collecting data
Get all the information you need from customers. Automatically.

Customer engagement
Use intelligent assistants that engage customers in a conversation.

Customers' needs
Conduct surveys and interviews with customers. Discover what they really think.

All-in-one solution
Our voicebots work with both desktop and mobile sites.

Integration
Master omnichannel with full integration with popular messengers.

Filling forms
Automate receiving information from customers. Enable them to fill out forms 24/7.
What are the benefits of our bots
Streamline customer interactions and queries
Answer your customers' problems much faster
Get more thorough insight into communication with customers
Increase UX–talk to your customers via their preferred channels
Automate customer care processes
Free your customer care resources How does Cognitive Automation works?
Our bots and voicebots are fueled by advanced AI-related technologies: Machine learning, NLP (natural language processing), ASR (automatic speech recognition), and TTS (text-to-speech).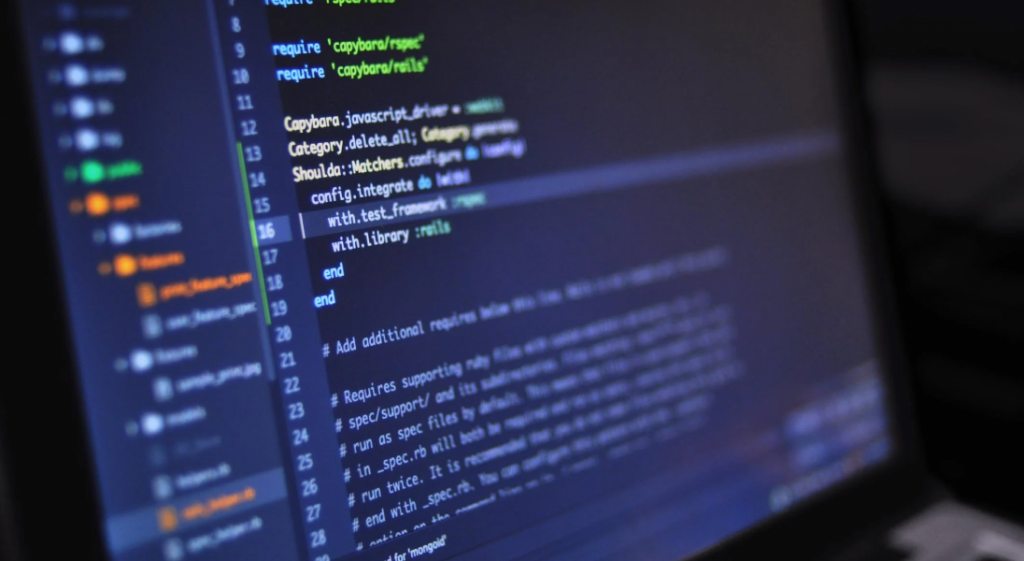 We build bots automatically
Put an end to building a voicebot manually! At VoiceLab, we automate the process of developing a voicebot. All you need to do is provide us with sample recordings of your customers' conversations from your call center. Based on that, we will automatically create a brand new bot that will help you lower customer care costs.

If you decide to build a bot manually, these are the three steps to your new smart assistant:
1
Initial development
Development and confirmation of initial conversation scenarios. We define intents and actions. By using our MRCP plugin, you can easily integrate our bot with your existing telecommunication system (like Genesys or Avya and other MRCP-compatible systems).
2
Testing
We conduct several testing procedures (automatic ones as much as possible) and implement client's remarks if necessary. In the case of a chatbot, at this point, we also set the appearance of the bot, which can be fully customized.
3
Deployment
After final acceptance tests, your brand new bot/voicebot is ready to work. For chatbots, we implement them on your website or social media profile.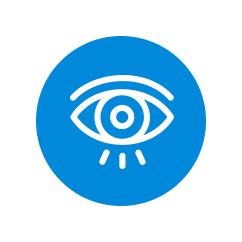 Once we build a bot, you can deploy it and monitor it the same way you monitor human agents. This way, you will get statistics on key elements and customer responses.
Tailor our bots to your needs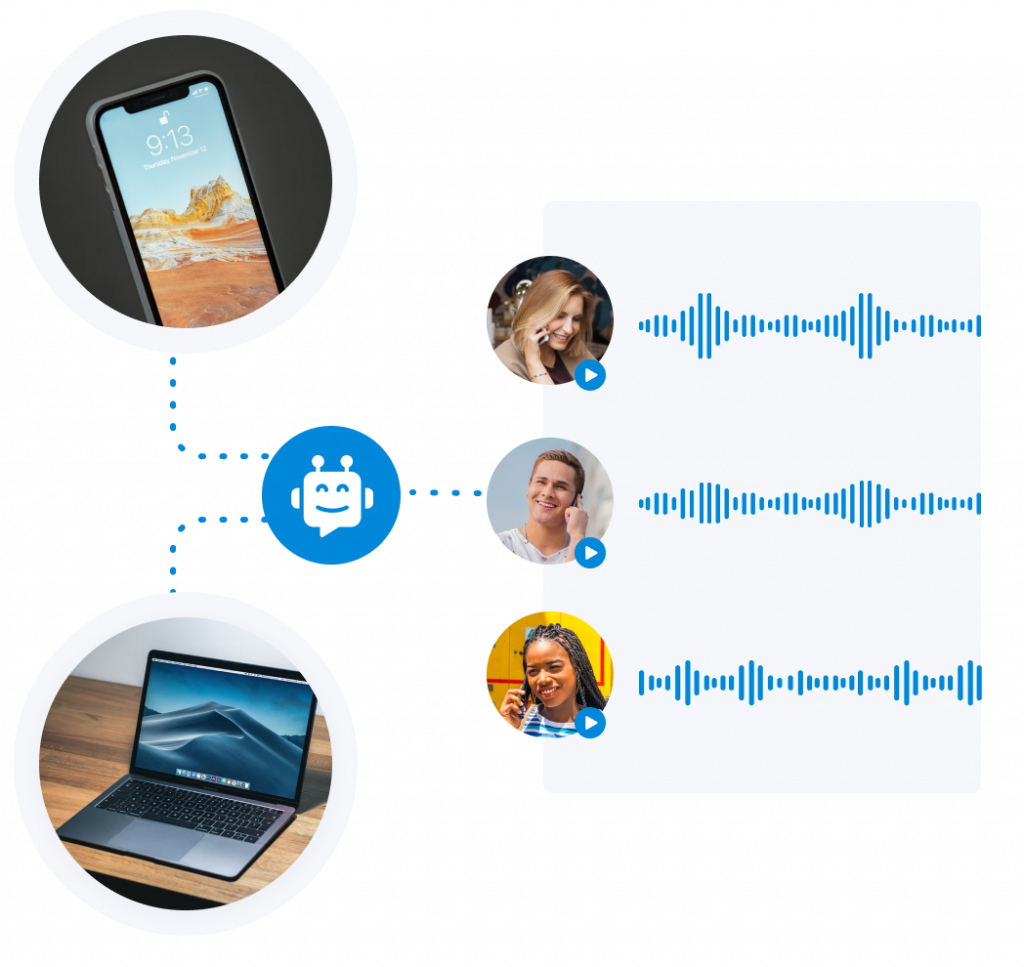 Compiliant with
every device
VoiceLab's smart assistants work on desktop devices (HTTP, WebSocket), mobile devices (Android, iOS), and via IVR systems (interactive voice response systems support only voicebots, MRCP/gRPC, TCP). They can be implemented both on-premises and in the cloud.
Automate diverse operations
With bots and voicebots, you can automate the vast majority of mundane, repetitive tasks, thus freeing your customer care resources. Your customers can automatically fill in forms and requests, provide the information necessary to solve their problems, get answers to their questions, and submit claims and complaints.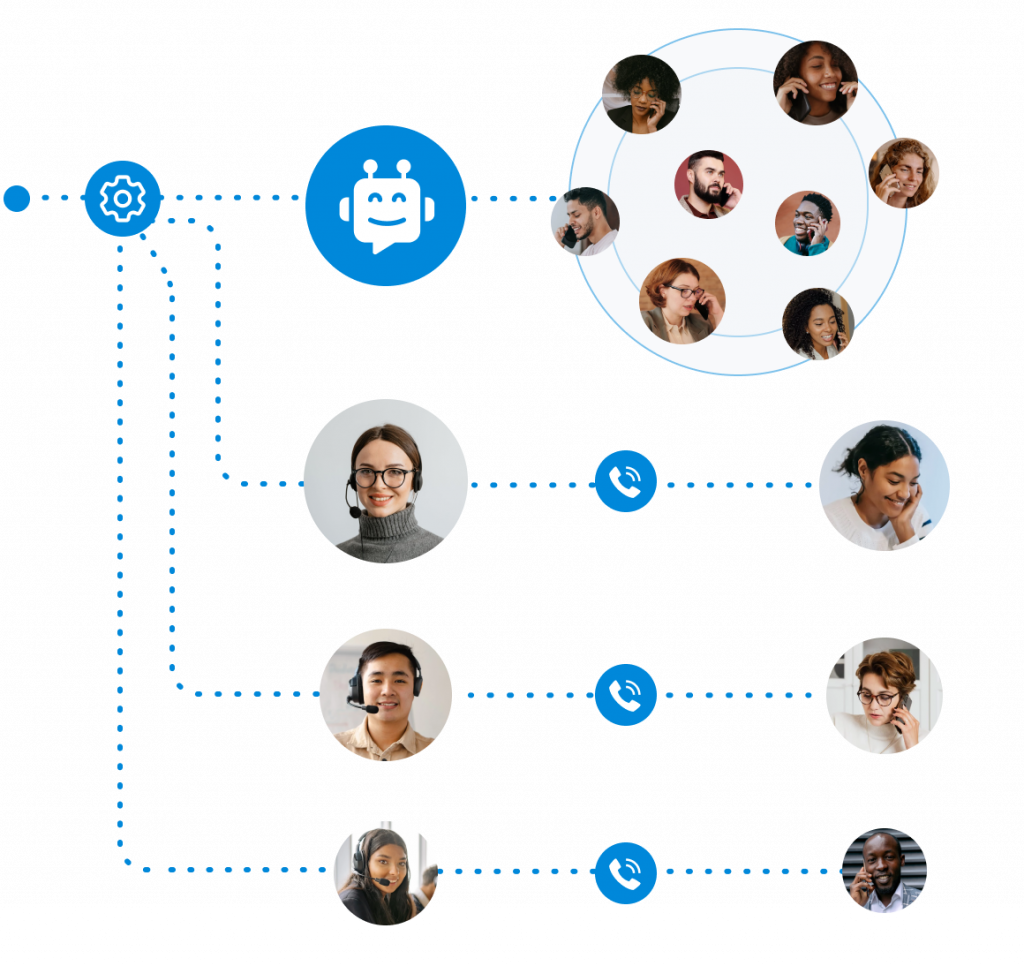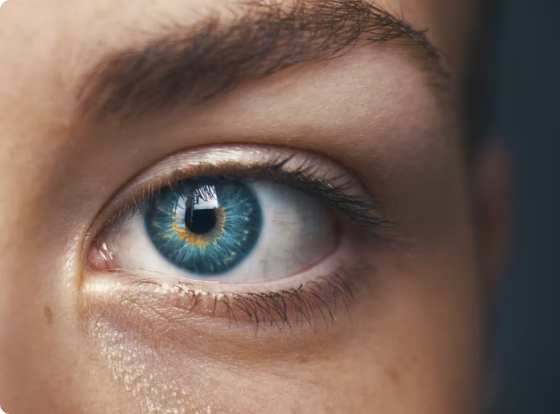 By using authentic conversations, our system will be able to select intentions to train an intent recognition engine automatically–you won't have to build an intent bank yourself. Our platform will do it for you.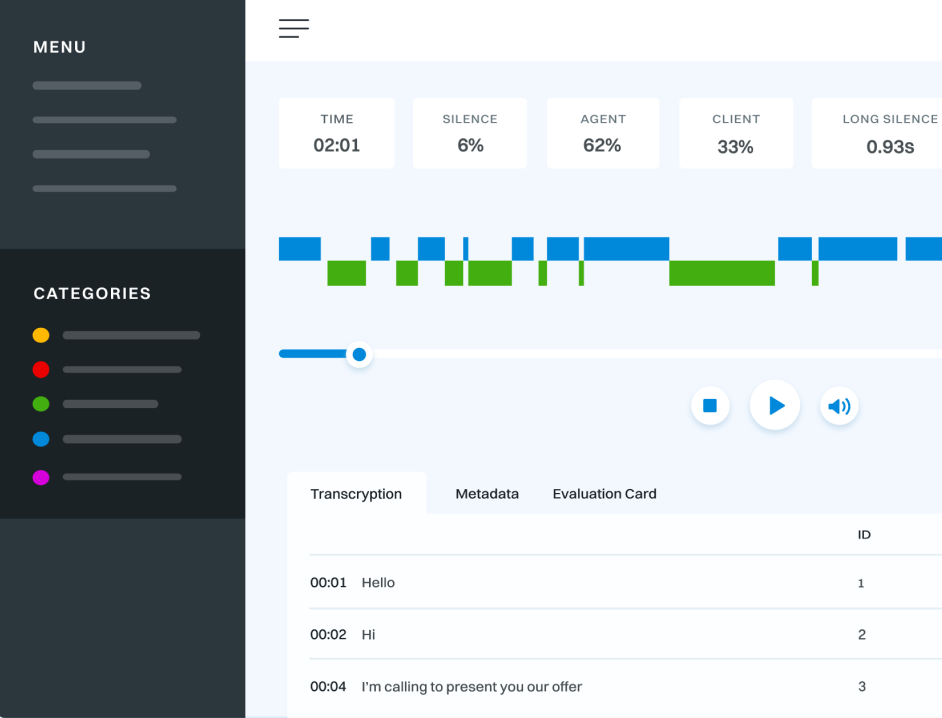 Implement Conversational Intelligence
Make your sales team even better with advanced analytics. Track, measure, and visualize all the relevant aspects of your everyday work..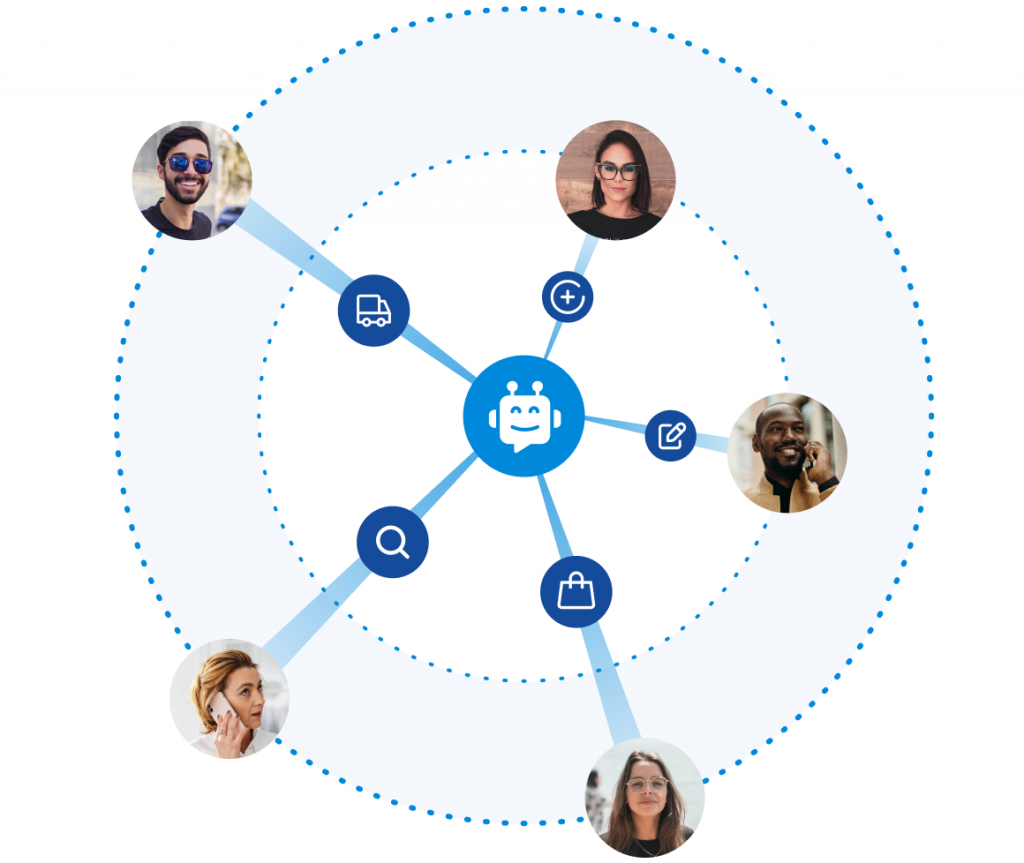 Provide services to multiple users simultaneously
VoiceLab's bots can talk to many users simultaneously. They are also capable of recognizing different users' needs and working with any number of intentions. To facilitate talking to the bot, you can use autosuggestions in the form of interactive tiles.
Fool-proof solution
Our assistants recognize typos and understand the customer's intent (e.g., "webiste" is understood as "website"). The user is guided by a predetermined path that allows them to solve their problems. We've taken care of natural and intuitive communication (users can communicate with our bots using colloquial statements). And thanks to customizable dialogue management, the number of possible applications is virtually unlimited.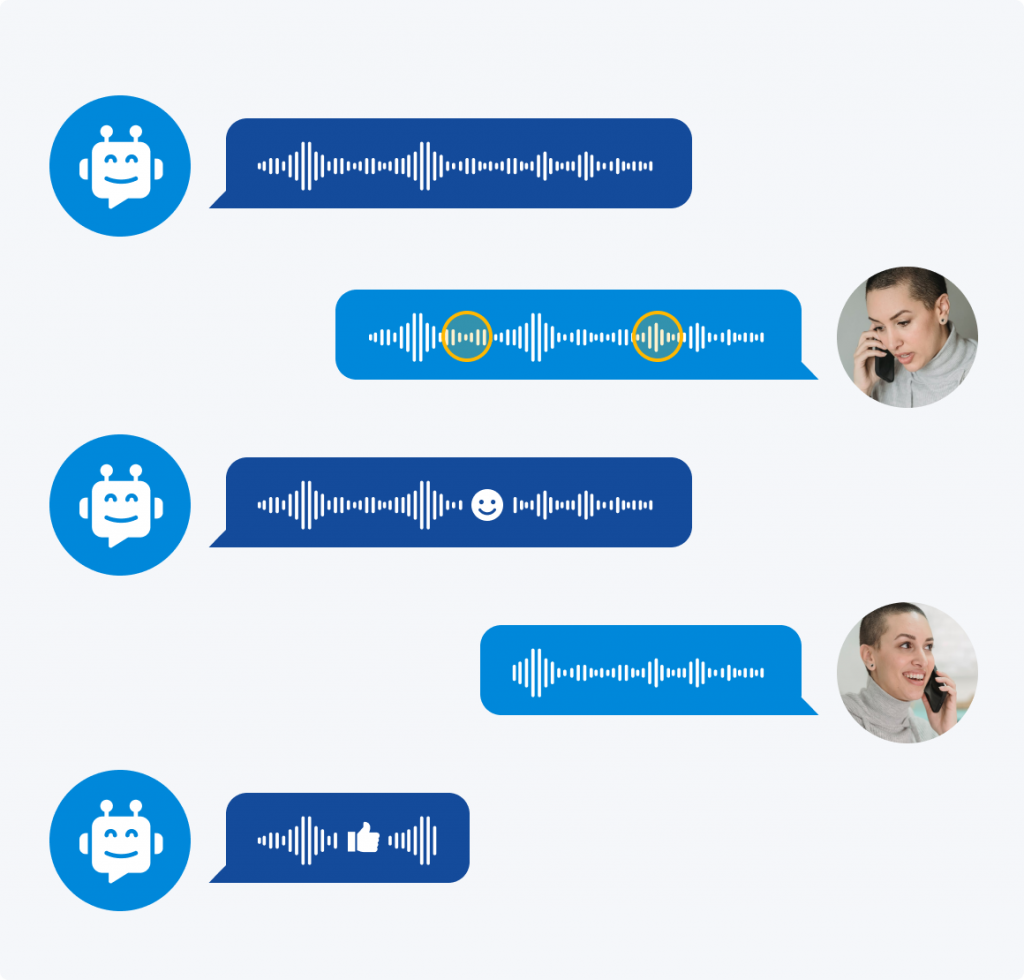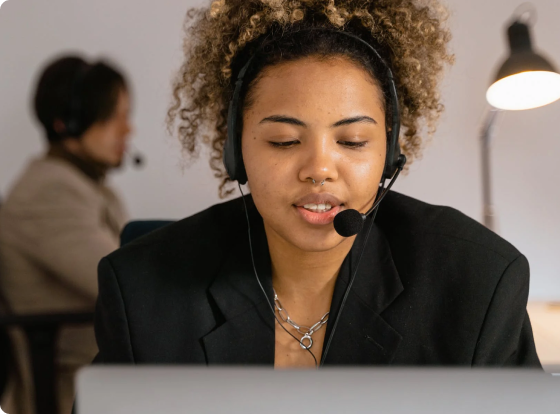 By retrieving the dialogue structure based on real conversations, you won't miss important issues your customers are calling with. Our voicebots will help you discover problems you may not have known about before.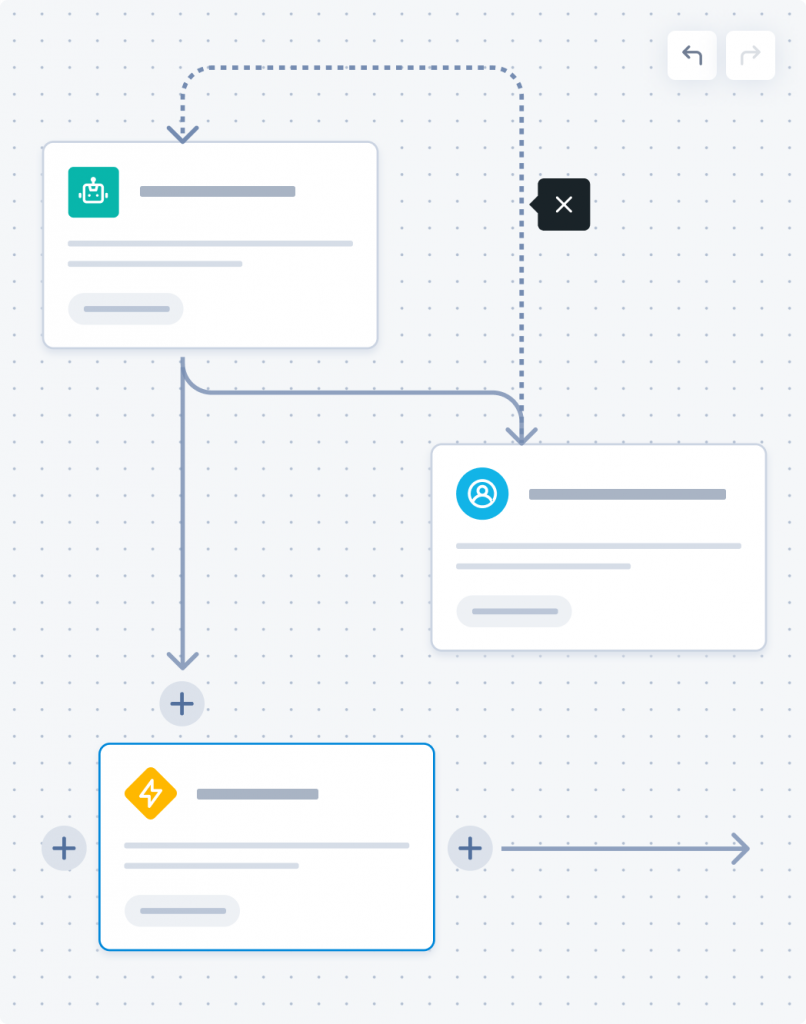 Use our platform to customize bots
Our system for creating and training new scenarios is embedded in the website. It streamlines developing and customizing new bots in an effective way. With this platform, our clients can:
Devise new scenarios
Get necessary information and design customer reactions
Train new conversation scenarios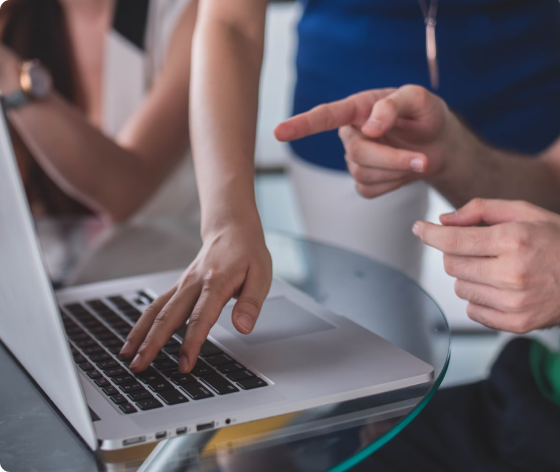 Thanks to the modular design of our bots, you will be able to divide the work on its design and use already existing modules, such as customer verification. Our advanced monitoring tools will help you identify difficult moments in the conversation and adapt to new customer problems that were not known before.

Moreover, you can also use the same mechanism to review your current bot design by taking real conversations and comparing their structure to your existing design. This way, you will see what works and what doesn't. That's the power of data-driven insights!