Get insight into your customer reality with Conversational AI Platform
Our data-driven conversational AI platform will help you raise your sales conversion rates, generate income and lower your customer service costs. What makes us stand out from the competition?

Full Transcript Real-time with dedicated dictionaries

Real-time tips and coaching

Deal and forecast intelligence

Playbook library

Easy snippets creation, sharing and commenting

Free trial and monthly payments
Discover Our Products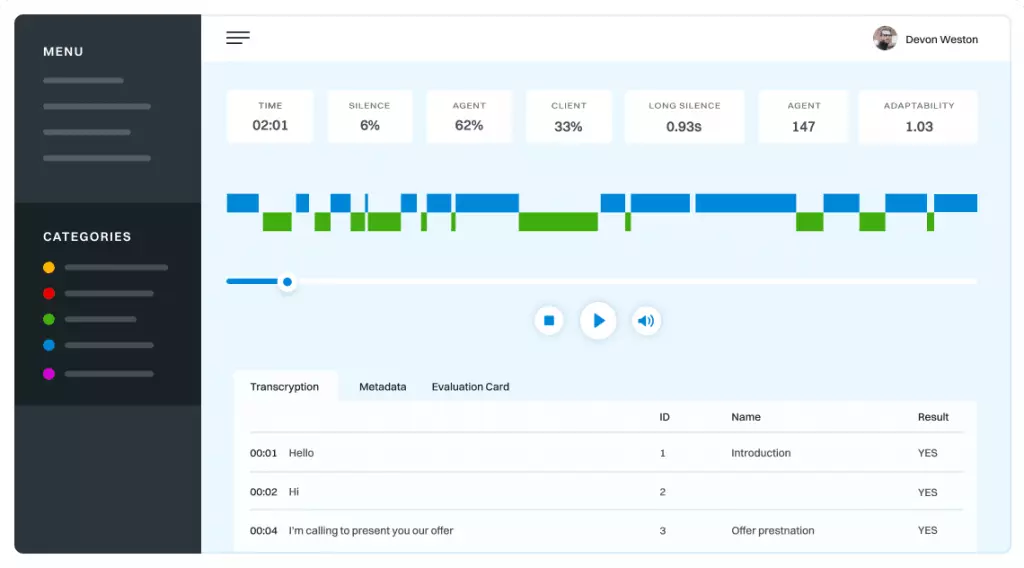 Increase Sales
Conversational Intelligence
The aim of the platform is to provide a measurable impact on sales and customer care conversations through real-time automatic tips for ongoing dialogues in every conversation, at every moment. Additionally, the platform can be used after the call for multidimensional analysis of conversations collected from all channels; it automatically monitors calls, chatbots, and emails. The best practices can be copied and used for coaching and training, while the bad ones can be efficiently spotted and eliminated, the onboarding of sales and customer care reps can be faster and smoother. We provide you with a reliable, data-driven, and fully automated report of your reps and customers' behaviors to monitor and improve performance.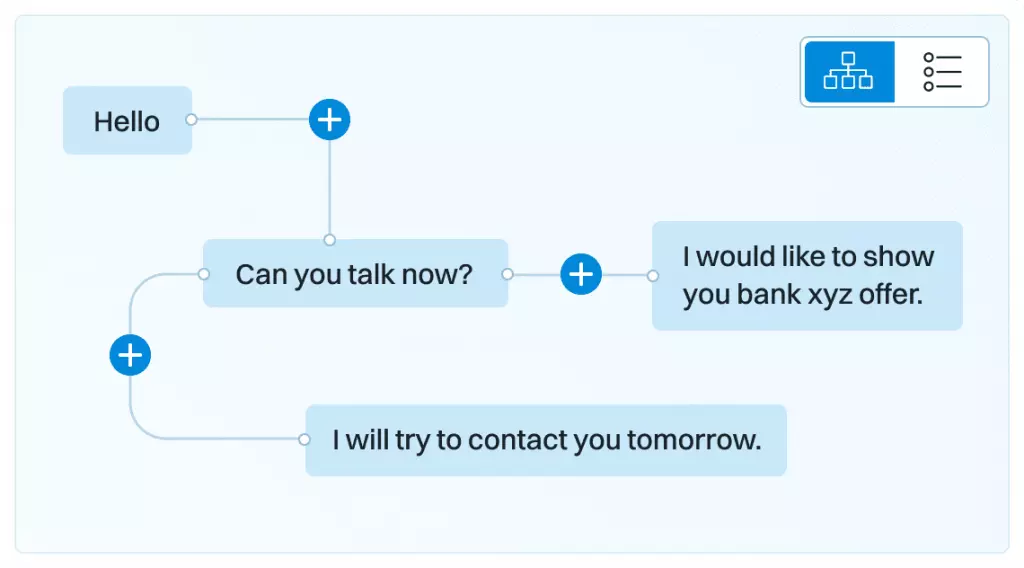 Optimize Cost
Cognitive Automation
coming soon
We help you automate and optimize your call centre operations. We design and build AI voice bots that will make customer interactions easier… and cost-effective! Engage your customers through the voicebot to collect and provide information automatically and go beyond rudimentary customer service tasks – navigate customer through more complex issues like transactions or sales.
meet some of our clients
Gain Better Control Over Clients Conversations
Ai-powered technologies to secure sales and customer service. The perfect tool platform to work for: Managers, data analysts, sales managers, chief financial officers, retail managers, service quality managers, call-center managers.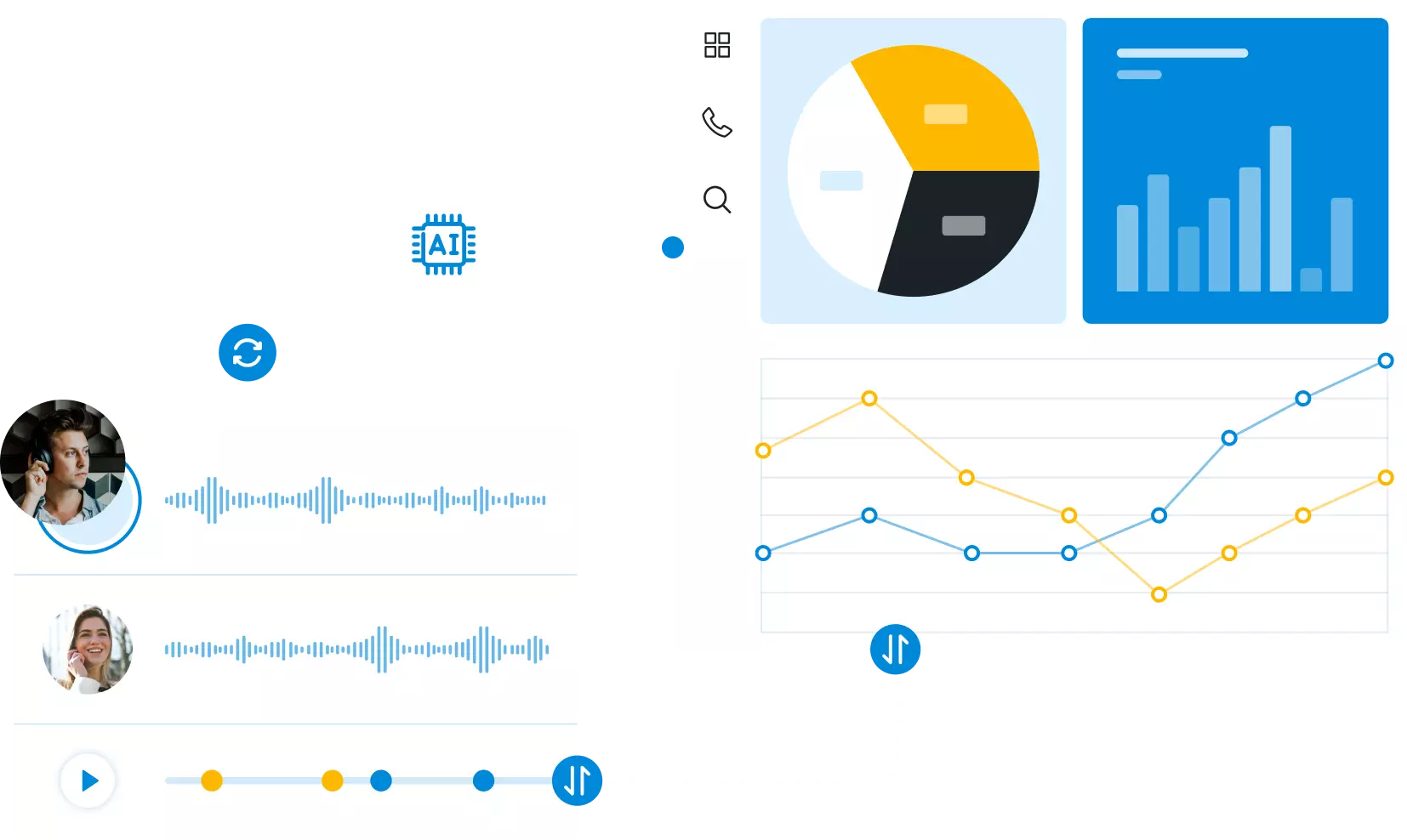 Delivering best products
Powered by
our own technologies
Our solutions are self-contained and cost-effective!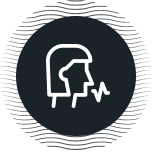 ASR Automatic Speech Recognition
and TTS (Text To Speech)
Our own AI-powered Automatic Speech Recognition (ASR) technology transcribes and analyzes conversation recordings and provides a set of tools enabling its management and analysis. In addition we provide an active and passive voice biometrics engine to recognize your customers and prevent frauds. Our TTS technology provides life-like quality to synthetic voice: voicebots need both the ASR and TTS technology. Since we control the ASR and TTS technology, if needed, we can finetune it to meet the specific requirements of our clients.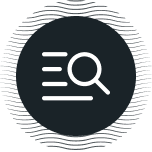 NLP Natural Language
Processing
Natural Language Processing allows the management of speech and written communication with humans using machine learning. Our platform allows for real-time analysis of speech and text to identify topics, named entities, intents, complex sentiment analysis and actions that need to be taken. With our solution, it is possible to process speech, interpret it and determine which parts are important and what actions need to be taken by the agent or bot.
Let our Clients do
the talking!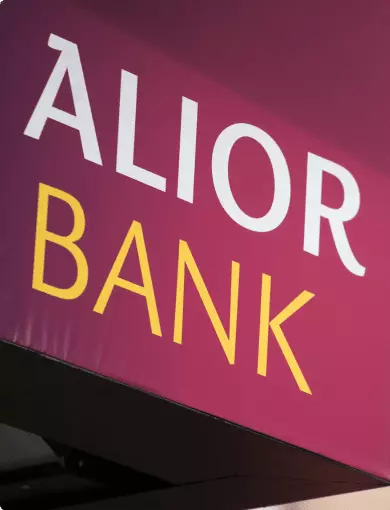 "VoiceLab is a reliable and trustworthy partner, well capable of carrying out complex speech recognition projects. The experience of their staff and technological and organizational potential ensure high quality of service."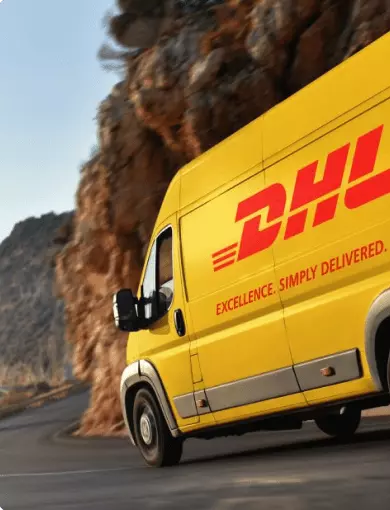 "The delivery and testing of the automatic speech recognition system was swiftly and efficiently carried out. VoiceLab experienced team has been providing us with professional support at every stage of the implementation."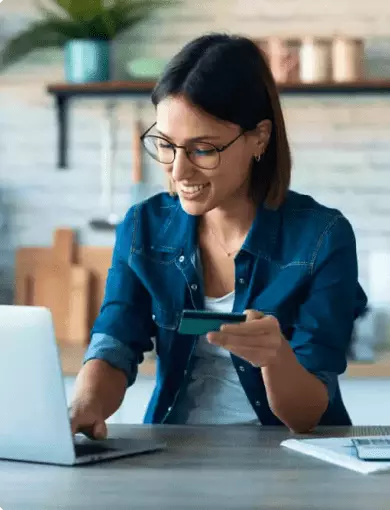 "VoiceLab has implemented its ASR system in our mobile application. We recommend VoiceLab as a partner in every innovative project connected to speech recognition technology." GAIN WHAT YOU WANT
Discover and understand what consumers really desire
100%
Transcribed
conversations
All incoming conversations are fully transcribed with pre-defined automatic categorization, which allows to draw conclusions from all data
40%
Faster agent
coaching
Get examples of best practices that are at your fingertips and use it in real-time as tips for agents.
32%
Higher efficiency and
easier monitoring
Figure out why your sales
team is winning or losing deals.
60%
Higher probability of
sales wins
Find out which pitch works and increase deal closings.